Joyhorror Entertainment is a creative entity that specializes in the science fiction and horror genres, professional wrestling and pop culture. Our mission is to create and provide original content that intrigues the imagination and merges nostalgia with the future. We aim to break through the glass ceiling and redefine everything you thought you knew about entertainment, including but not limited to internet, radio, television and motion pictures. Established in 2015 and founded by Michael Joy.
Monday, June 20, 2016
MAKE
HORROR
GREAT AGAIN
T-Shirt NOW AVAILABLE at
Zazzle.com/Joyhorror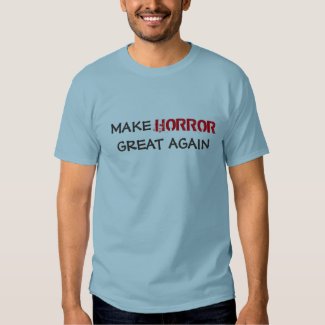 Make HORROR Great Again T-shirt
by
joyhorror
Look at Make T-Shirts online at
Zazzle.com
Sunday, June 19, 2016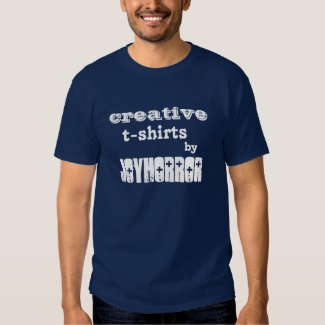 Creative T-Shirts by Joyhorror
by
joyhorror
Browse other
tees
made on zazzle
Please be sure to come and visit our Zazzle.com/joyhorror website for all the greatest offers available!
Hellraiser Lament Configuration Puzzle Cube
: The Hellraiser series of films are widely considered classics of modern horror. With a rich and intricate mythology, Hellraiser has enthralled audiences with the blood-soaked world of Pinhead, the Cenobites, and the Lament Configuration. Within the Hellraiser universe, the Lament Configuration it is the key to the gates of Hell itself and the summoner of the Cenobites. Now, for the first time ever, it is recreated as a working puzzle, as Mezco proudly presents Hellraiser Lament Configuration Puzzle Cube! Featuring artwork based on the designs of Philip Lemarchand, the prop-sized cube puzzle rotates on both the X and Y axis with an almost supernatural smoothness. With 43,252,003,274,489,856,000 possible combinations, even Dr. Channard would find himself bedeviled in a quest for the solution. Suitable for use as a fiendishly confounding puzzle or as a film replica display piece... the choice is yours.